According to information from Telus Health, shared by RBC Insurance, Canadian workers are experiencing a low point in mental health. Only 22% of Canadian workers feel they have low mental health risks right now. 43% feel they are at moderate risk of mental health problems, while the remaining 35% have a high risk of mental health problems. This is the highest risk seen in two years, which means that we are looking at levels previously seen during the COVID-related lockdowns. The Pandemic was a time when many people battled mental health issues because of the stress related to the ongoing lockdowns and uncertain future we were all living through at that time. Given that we are at Mental Health Week (May 1st – 7th), looking at what is driving mental health concerns and what tools are available to help people seems appropriate. Mental health in the workplace, what you can be doing to help your workforce navigate any problems they are facing with their mental health.
People are facing many issues that negatively impact their mental health. Feelings of high stress, anxiety and depression have surged to record levels. In particular, employees are being asked to resume more regular work schedules. This often includes a return to in-person work at an office building. At the same time, the COVID-19 virus variants remain in the news, and many people are feeling extremely stressed over a return to the office with such recent memories of the lockdowns associated with the effort to stop the spread. With this type of stress being added on so recently after an extended period where people already had to deal with extreme personal and financial stresses, it seems like a perfect storm was created for mental health issues. Treatment is available, but we see that in many cases, people don't understand the options available to them, how to begin seeking out treatment and who pays for what.
In This Article:
Options available to seek out mental health help
Online Support
If you feel like you need support for your mental health, there are many different online options available to you. An example of one of these options is Mind Beacon, this platform was funded heavily by the Ontario government coming out of the Pandemic, but this funding has been cut back recently, so you may have to pay for the services. Many web-based programs will guide you through an internet-based cognitive behavioural therapy (iCBT) program. These are often self-study-style sessions that have been created by professional therapists that are delivered through a virtual platform. An iCBT program will teach you how your thoughts, beliefs and attitude can impact your mood and behaviour.
Self-help Books
There are lots of great resources available at the library or your local bookstore. My family physician recommended Mind Over Mood, written by Dennis Greenberger. Again, this teaches based on the principles of cognitive behavioural therapy to provide the readers with strategies to help overcome many mental health hurdles.
Personal Physician Consultations
Your family physician can be a great source of referrals for mental health treatment. In Ontario, many family doctors are part of groups known as 'family health teams'. These teams consist of many different medical professionals. Your family doctor is typically the main contact point for you to gain access to the additional services. If your doctor is a member of a family health team, check to see if mental health services are provided to patients. If they are, you may need a referral and appointments are typically given based on the highest priority need goes first.
Mental Health Professionals
You can also seek help from mental health workers without referrals from anyone. However, be mindful that these services aren't often covered by provincial health insurance, so you will need to pay out of pocket for them. Your employee benefit plan may cover the costs associated with some mental health practitioners. Still, you need to check to see if the type of provider you are connecting with is covered and what the annual limit for the benefit reimbursement is.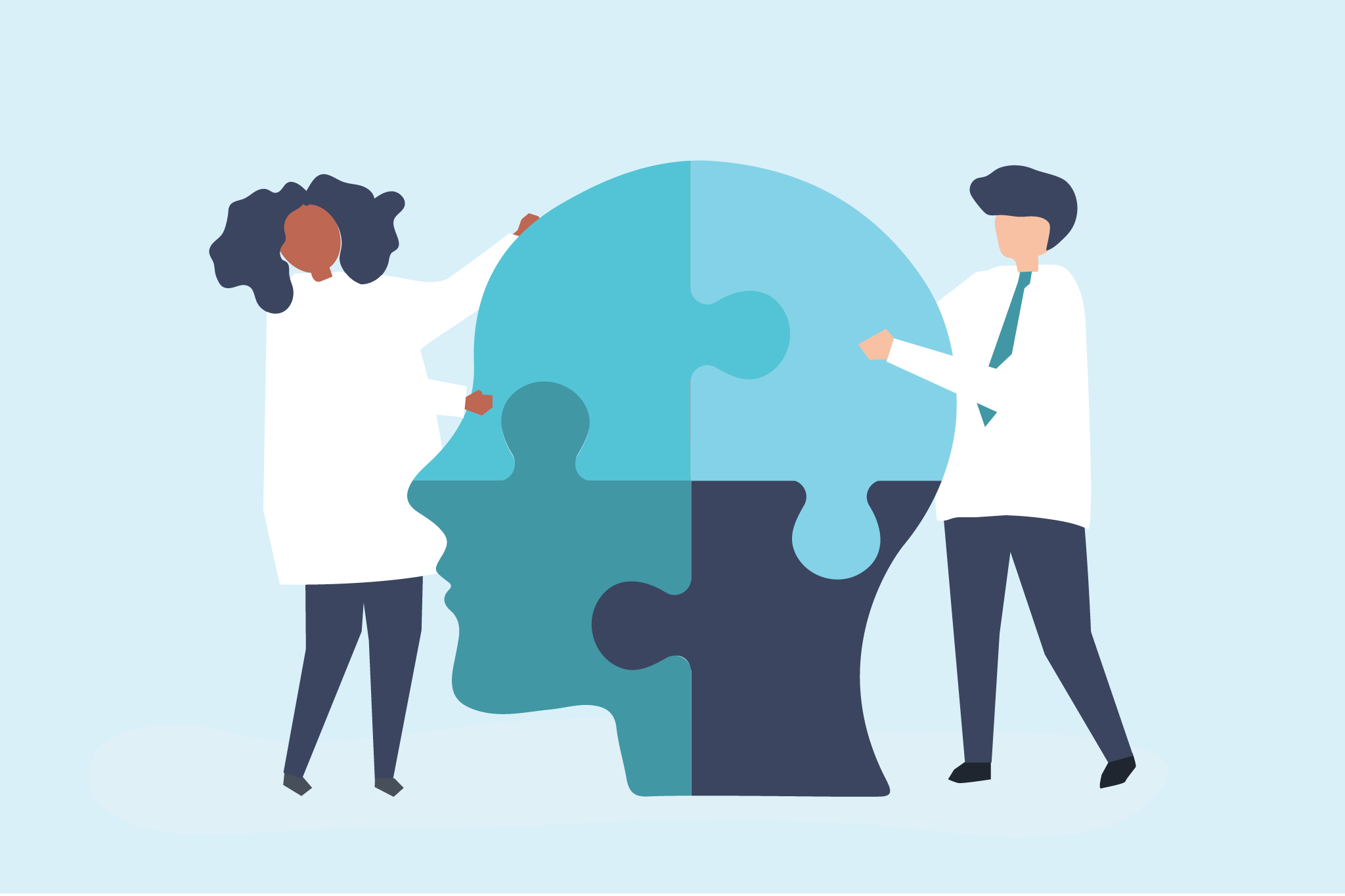 How much do your employees value mental health care?
In recent surveys, results have shown that nearly 1/3 of Canadian workers would consider changing employers based solely on the mental health support and resources that an employer makes available to them. Employees are looking for support, including:
Benefit plans that cover mental health-related expenses
Open dialogue about mental health at the workplace
Paid time off for mental health days
Perks associated with mental health (yoga programs, well-being apps etc.)
Of note, the biggest request is the paid time off. Nearly 66% of the people surveyed replied that they would like to have paid time off for mental health days.
What can you provide as an employer?
As an employer, you want to foster an open environment where people feel they are supported when discussing mental health issues. You also want to ensure that you provide an employee benefit program that aligns with what your employees want to be covered. One item that has grown in popularity immensely is the idea of offering your employees a healthcare spending account in place of (or as a supplement to) a traditional benefits plan. These accounts tend to be more flexible with what they cover for employees. They are particularly popular with younger members of the workforce, where the ability to spend a higher amount on a single service outweighs their interest in having access to an annual cap applied to practitioners they don't use.
Another important way to support your employees comes in the form of an Employee Assistance Program (EAP). An EAP is an add-on to your benefit plan that will provide your employees with help in a variety of areas. For example, the employee can confidentially connect with services that can help with the following:
Mental Health – connection with specialists for consultations that can help with things like strategies for managing stress.
Legal & Financial – Connect with lawyers, planners, debt counsellors etc.
Work and Career – Career counselling is available. 
Family & Relationships – specialists to help support during family transitions as well as help with concerns over childcare or elder care.
You can see that an EAP's offerings are quite robust. You can also see how all of the offerings could be helpful with managing your employee's mental health. The stress over financial issues, people's careers and personal relationships all play huge roles in overall mental health. By making sure that an EAP is in place and that your employees understand it, you have provided them with a valuable resource to support their mental health.
As an employer, don't underestimate how supporting your employees in terms of their mental health directly impacts your bottom line. The mental health of your employees is directly linked to productivity. People experiencing mental health problems may be more irritable than usual, they may face increased interpersonal conflicts with co-workers, they may be absent more often, and eventually, they could end up on short- or long-term disability. The effects of employees having trouble with their mental health are magnified throughout your business. One of the most important things that make for a happy workforce is your employees liking the people and the environment that they go to work in. If your employees are personally faced with mental health issues or must deal with a co-worker experiencing symptoms, the result can be decreased morale and an overall less satisfied and less productive workforce.
Ensuring your employees understand what your benefit plan offers is important for mental health support. Some estimates show that less than 10% of people use their mental health benefits. Think about that in comparison to the numbers at the top of this article. If 78% of workers feel like they have moderate to high risk of mental health issues but less than 10% use that part of their benefit plan, we have a serious disconnect happening. The biggest obstacle is that employees often need help to understand what your benefit plan offers. Are mental health workers listed on the paramedical practitioners covered by the plan? Which services are covered in that category? What about your EAP? Do you have an EAP? What is an EAP? So many employees don't understand how EAPs work and what they provide that they aren't used nearly as frequently as they could be. The advisor that has provided you with your benefit plan should be able to facilitate your employees receiving the information needed to get the most out of the EAP.
Remember that this isn't just a workplace issue. As an individual, you must understand your mental health as it applies to all aspects of your life. Think about this. When was the last time that asking 'How are you' to someone ended with an emotional and thought-out answer? Instead, this question typically gets a cursory response that doesn't reveal how a person is really feeling. Hopefully, you can discuss mental health challenges openly with your family and close friends. That support system is so important and gets to the heart of any issue and can be very helpful in identifying patterns that you may not see yourself. This can help with strategies for coping with adversity during difficult times. Remember that you are not alone in the world. There is support available to help you manage the stresses that build up in your life. Make sure you take care of yourself.